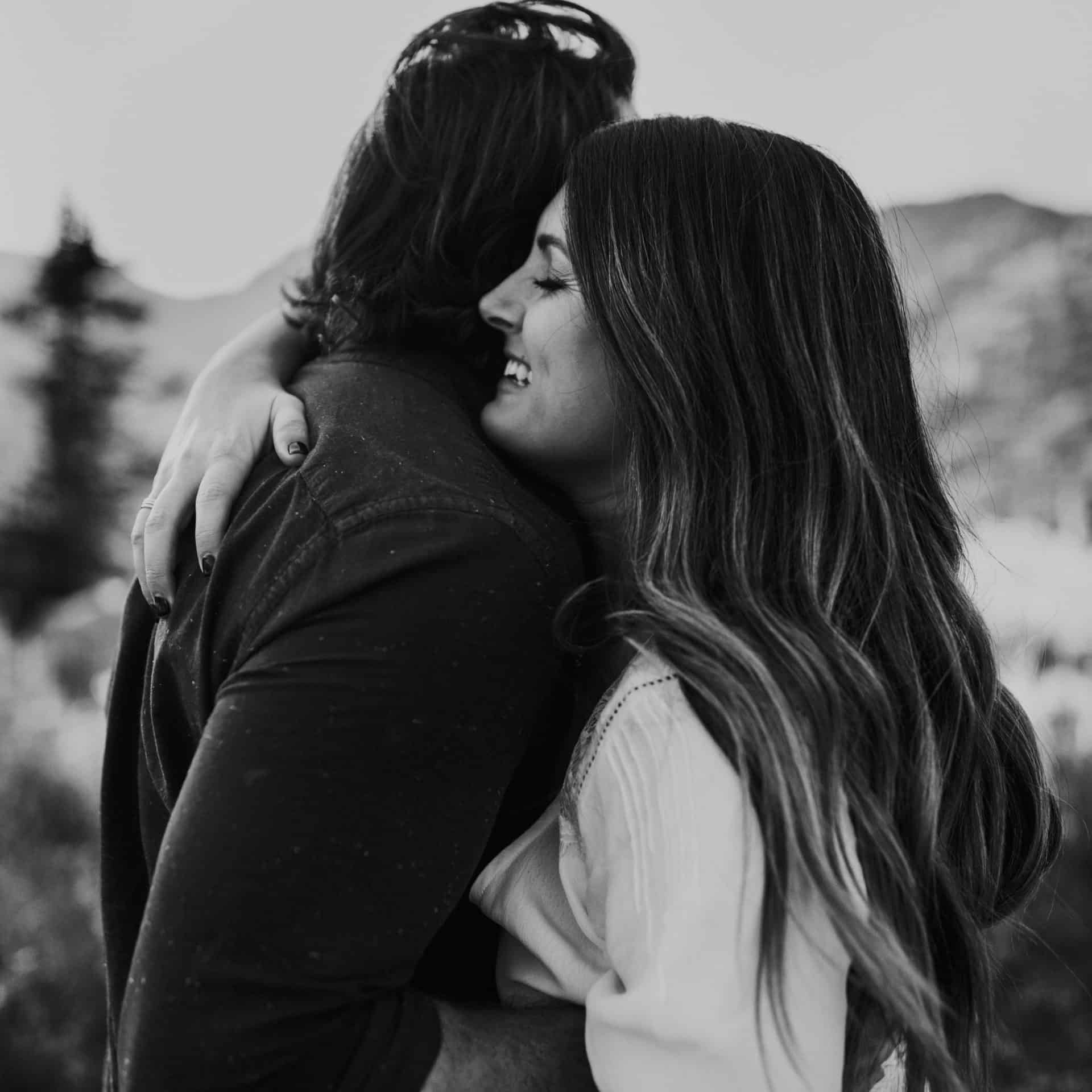 August 26, 2017
Albion Basin Anniversary
Rock & Brittany : Albion Basin, UT .
When you get to meet one of your favorite photographers, because he hired you to take his pictures, in Utah, and do a feature for @dirtybootsandmessyhair, you have to tell the story.
On my first trip to Utah this past year, I was fortunate enough to do a segment about destination engagement sessions on @dirtybootsandmessyhair's Instagram stories.  At that time and still today, Rock Sandretto was someone I really admired, and who happened to be following my work, as well. He messaged me about how I price for such engagement sessions, and as a friend in the industry I happily told him how I keep it simple and what I charge.
His response surprised me;
" what about anniversaries? "
Um, yes. Rock is a DOER. We almost immediately found a weekend, picked another location in Utah, and scheduled flights to shoot together for him & his wife's 10th anniversary. Can you believe that? These gorgeous humans have three kids, a fourth on the way,  and have only grown more in their unconditional love for one another and God as their journey in new ventures together grow. Rock started photography within the past couple years, and his wife, Brittany, opened a Salon in Alabama several years ago. She's doing so well, they just opened a second salon!
So many congratulations are in order for the Sandretto family : for Rock's killer success & skills in his photography, for Brittany's beautiful success in her beauty salon, for another year in their marriage, & a new year of pregnancy! I feel special to have captured a year in their 2017 life. If you know anyone else ready to celebrate another year in marriage like these two, I'd ask you to send them my way to capture it. The whole experience is 100% magic.
song : wildrunners instrumental , hugo hans